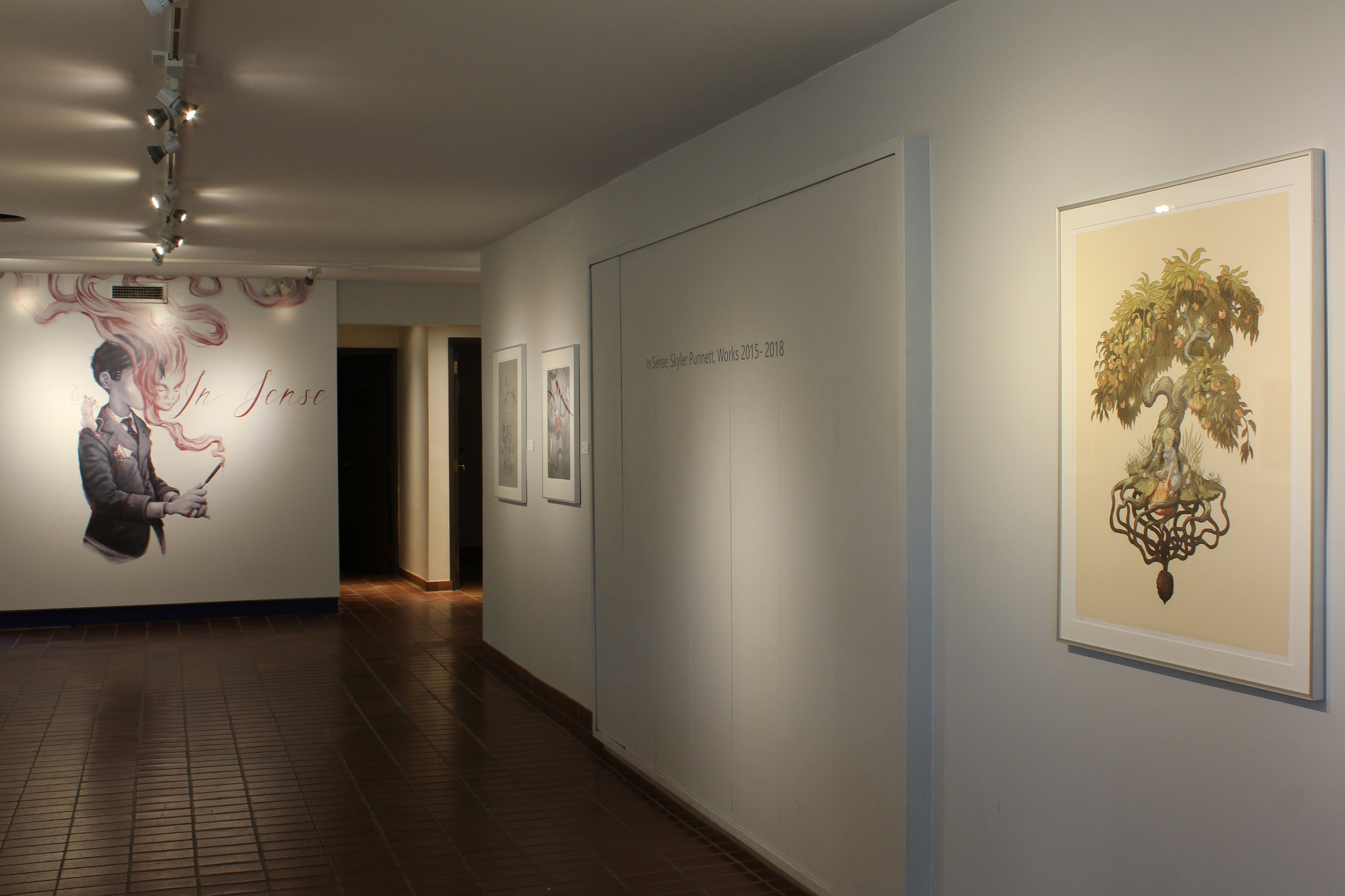 Installation photos by Ron Marsh.
For over twenty years the Meadowlark Festival has commissioned a well known artist from British Columbia each year to create a piece of art to be used in its annual promotions and fundraising efforts. In each of their choices there runs a common thread that ties together the careers of each of these artists regardless of where they are on their arc of their journey as professional artists each of them has staked a significant part of their creative efforts on creating work in inspired by nature and raises awareness of the importance of our stewardship of the land. The British Columbia landscape is special, unique, and so are the artists that inhabit it and over the years the Meadowlark Festival has invited and engaged an impressive list of important artists to create their poster each year including such notables as: Allan Brookes, J. Fenwick Landsdown, Robert Bateman, Lee Claremont, Jan Little, Julia Hargreaves and most recently Dorothy Tinning to name just a few. This year we are please to welcome Skyler Punnett to this elite list of exhibitors.

Skyler Punnett has been a commercial artist for the last 10 years and after many years living and working in Vancouver he has returned to his home town of Penticton where he has helped create a cultural tsunami. As a commercial artist his impressive list of clients include: Sony Entertainment, Microsoft, Nokia and Rainmaker Media. He has worked as an illustrator, storyboard artist and art director in a variety of media including animation, mobile gaming and traditional illustration. His style combines figurative work with organic, flowing, natural subject matter that lends itself to a wide variety of applications including animation, packaging and stand alone work. He currently runs his own creative studio that focuses on illustration, concept design and creative consultation for business and can be found working out of his office at Cowork Penticton or online at: www.skylerpunnett.com
In Sense
Home is more than a place. It is an embodied feeling that comes and goes in relation to our felt sense of connection. Like sight, sound and touch, it is either there, or it is not. Without the stimulus of home, the sense of being there cannot be embodied. We need it to feel it.
In Sense is a collection of works created upon Skyler Punnett's return home to Penticton after 10 years living on the coast. The subject matter is comprised of the natural flora and fauna of the Okanagan, while the spirit strives to address the differing and often conflicting emotional connections one experiences to home. From reverence to revulsion, home has many forms and flavours, especially after time spent away.
Skyler's exhibition is accompanied by an ambient sound piece composed by Vancouver musician Mike Rosen.
Artist talk: Saturday May 19th 1-2pm
Find Skyler's work on Instagram and Facebook
"Well done!" - S.R., West Kootenays
"We really liked the illustration! Clever and inspirational with double entendres"
"Wonderful! Thank you." - Higgins
"Fantastic!" - Randy B.
"Love it" Scotty G.