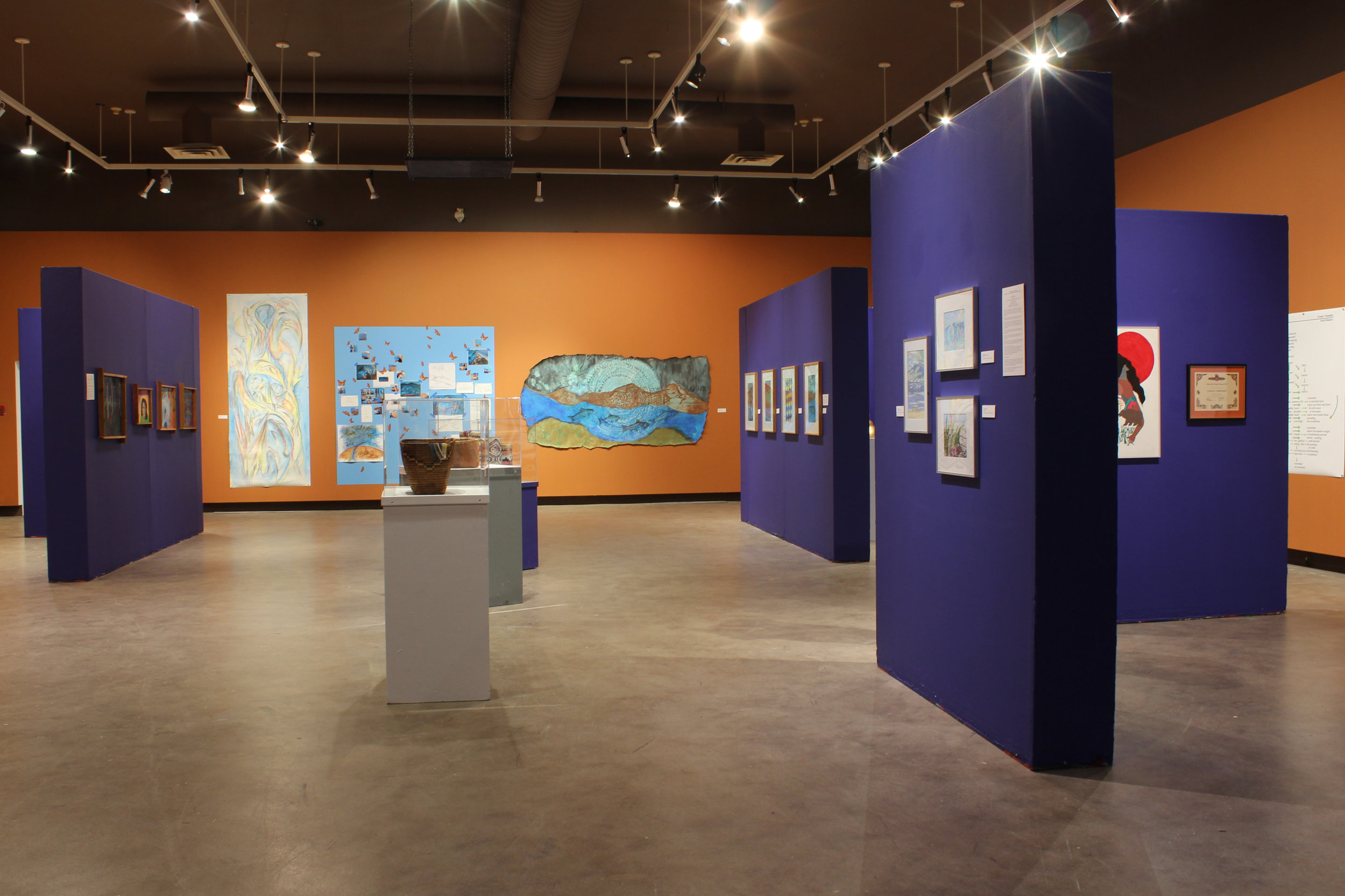 Our annual exhibition featuring the work of the National Aboriginal Professional Artist Training Program ( NAPAT) students along with selected alumni from Penticton's renowned En'owkin Centre.
The NAPAT program is funded by the Government of Canada
THEME:

Expressions of Indigenous Resilience; Layered all-embracing forms of Indigeneity by youth, elders, and community.
Expressions of culture, ties to traditions, resurgence of land memories being expressed through the work of the people and the revival of the plants and animals to rise up against efforts of erasure.
DEFINITION - re·sil·ience
Noun
1. The capacity to recover quickly from difficulties; toughness.
"The often remarkable resilience of so many NATIVE institutions"

2. The ability of a substance or object to spring back into shape; elasticity.
"spit'sən (dog bane hemp) is excellent in durability and resilience"
Exhibition photos by Ron Marsh.