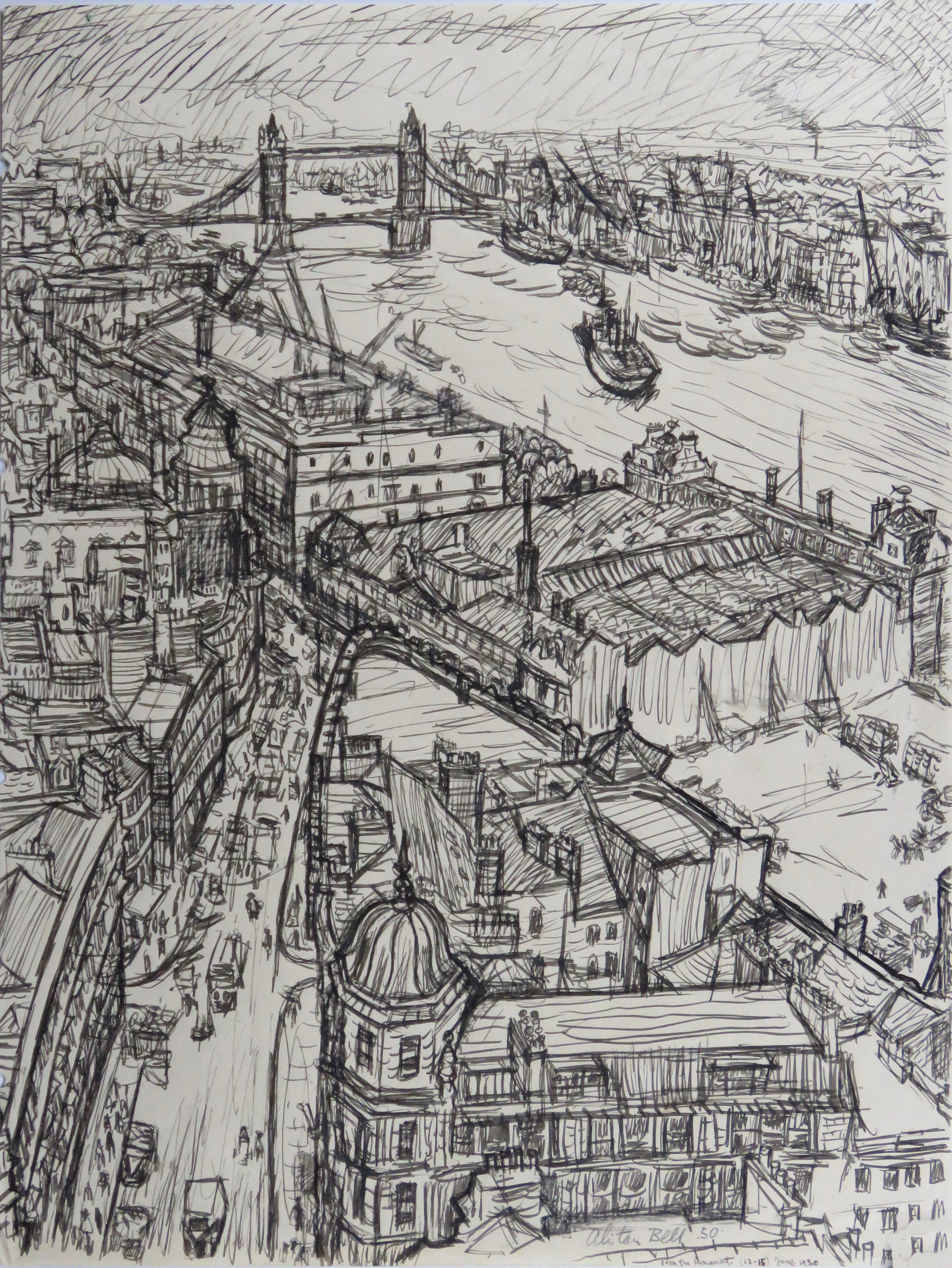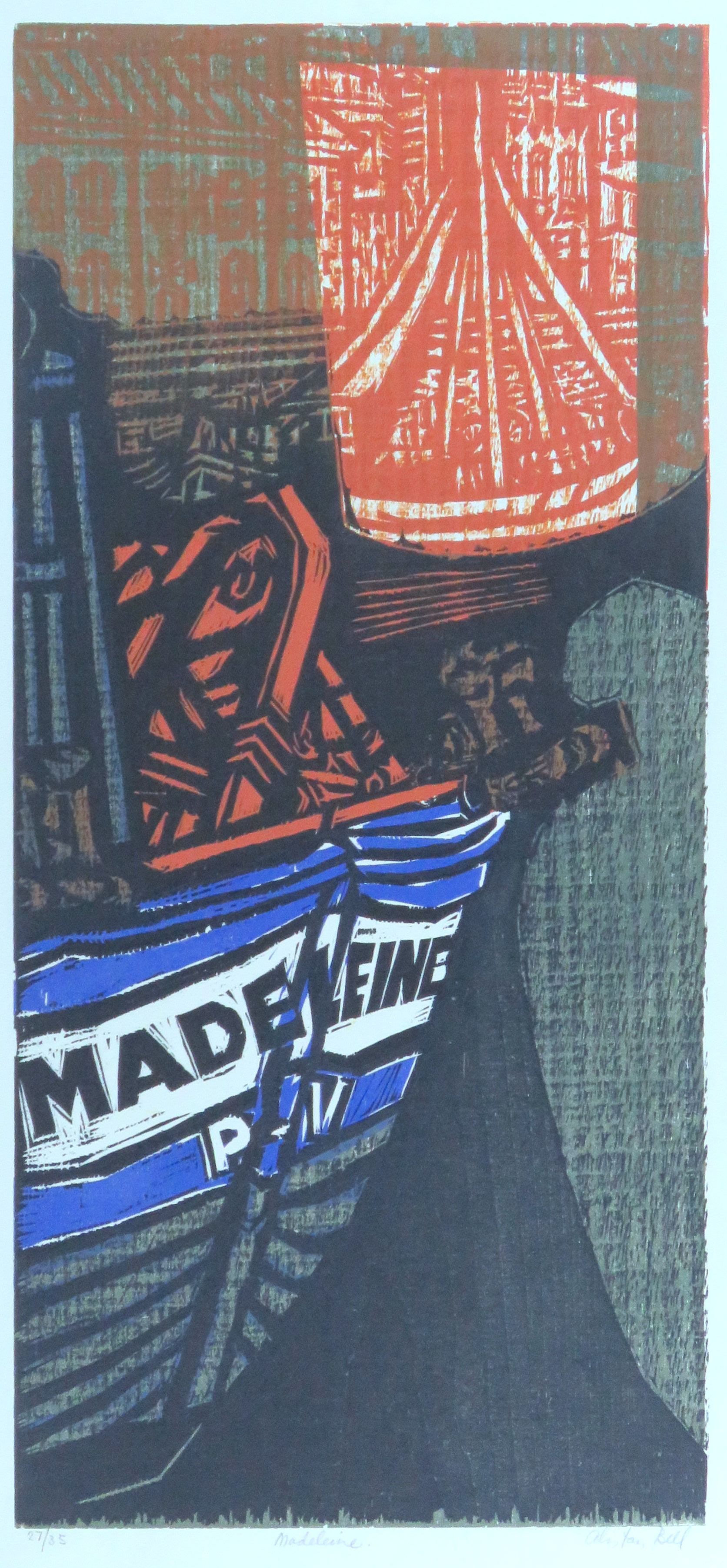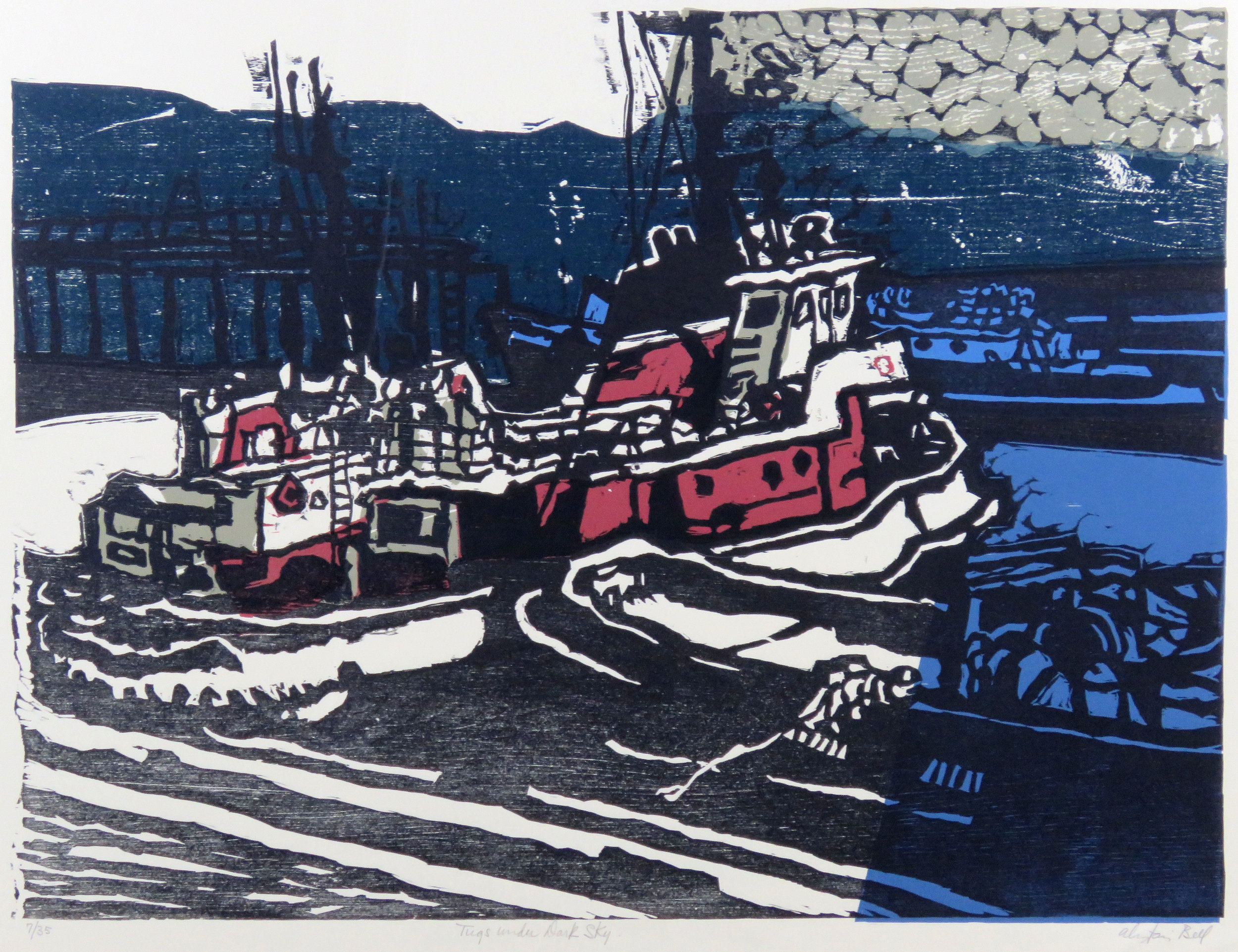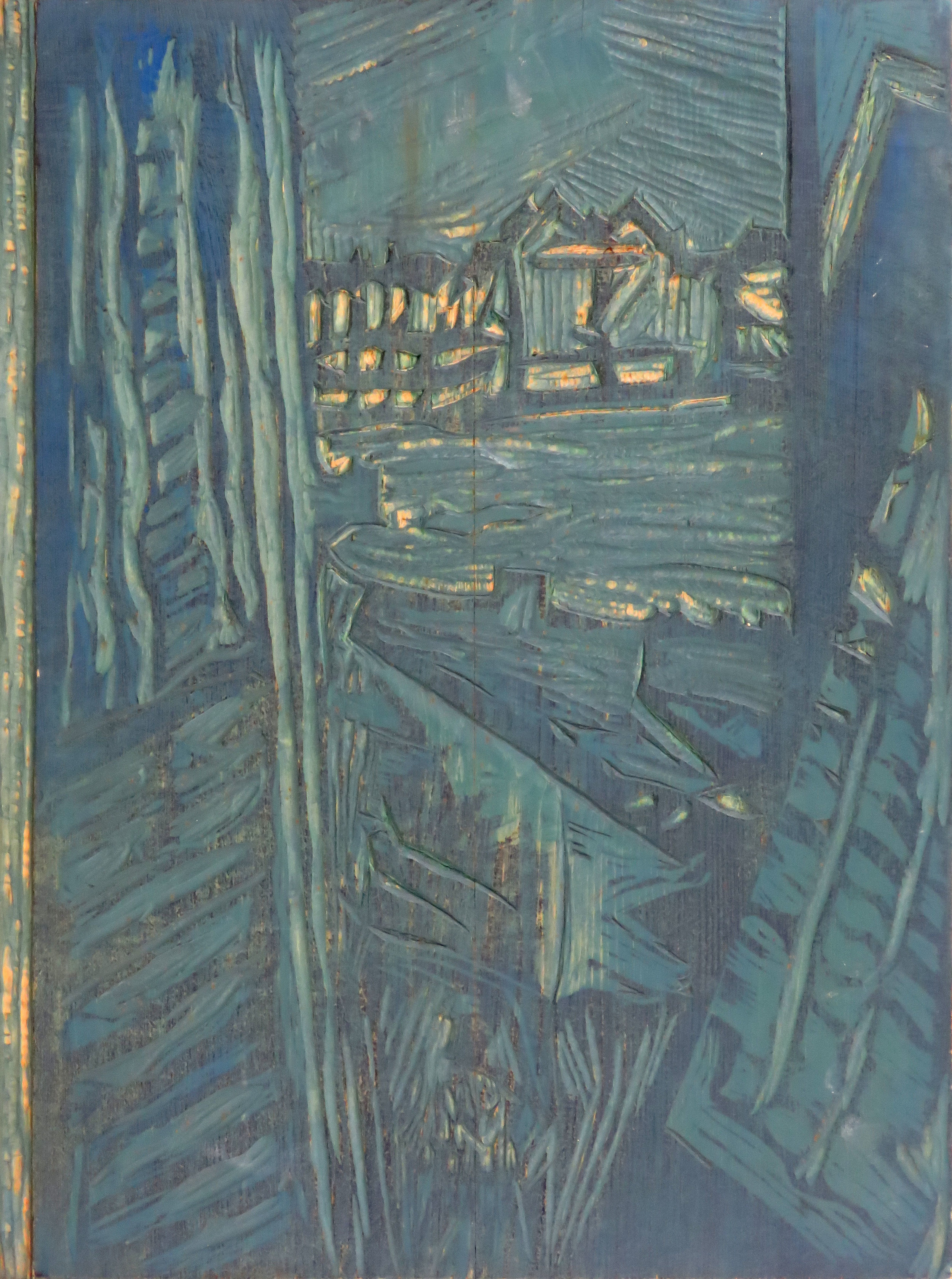 This exhibition explores the process: deconstructing the prints and exploring its elements from the original working drawings, etching plates, wood blocks, registration guides, trial and colour proofs to the finished product. This is a unique opportunity to see the creative process, allowing a rare look into the mind of the artist and editorial process behind the creation of these iconic works of art.
Alistair Macready Bell was born in Darlington, England, in 1913 and his family immigrated to Canada in the early 1920s, settling in Vancouver in 1929. In 1935 Alistair enrolled into the Vancouver School of Art, and it would was here where he first had access to an etching press producing his first print. Over the course of the next few years he mastered a number of techniques including drypoint, etching, lithography, wood engraving and woodcuts.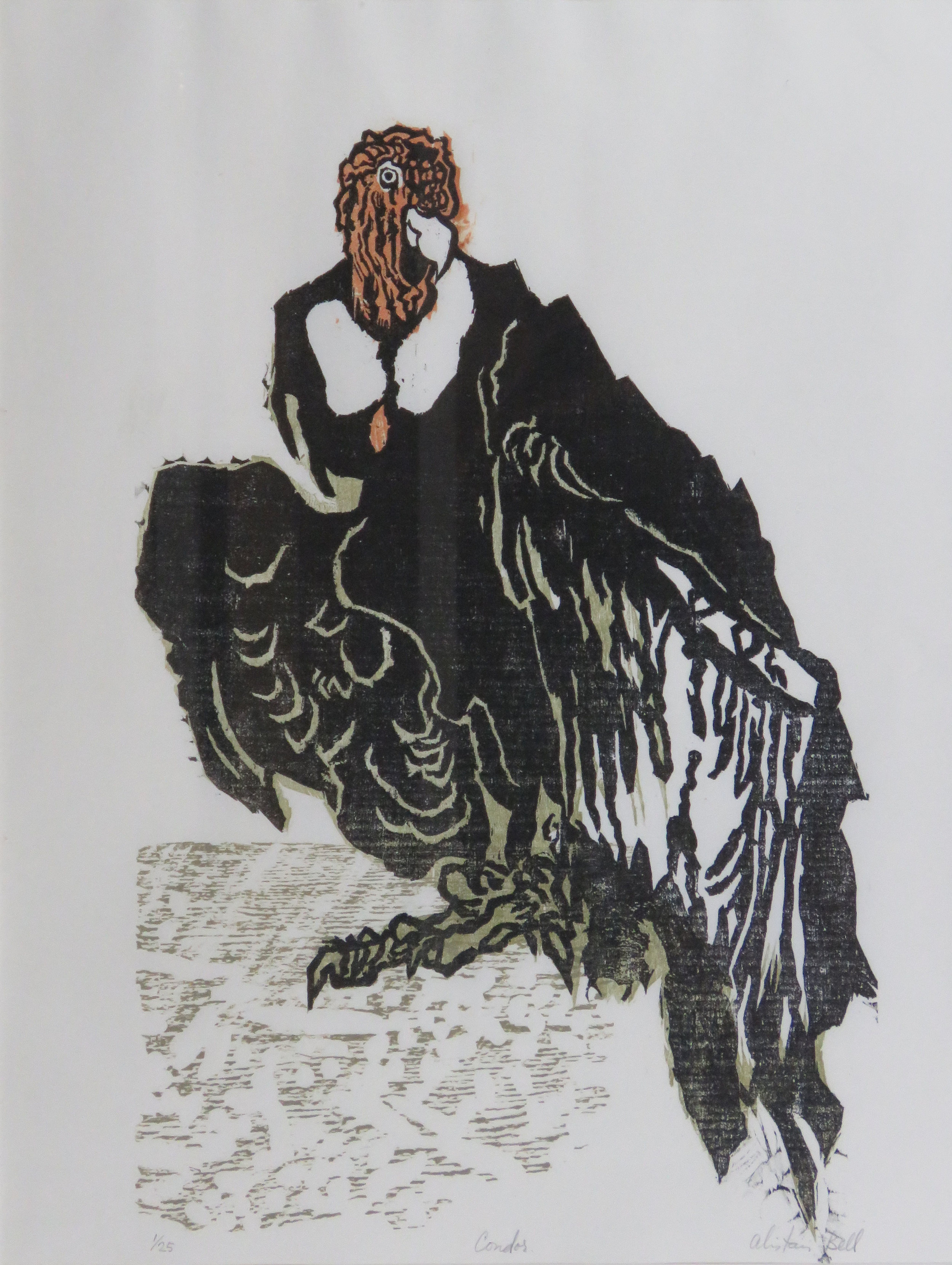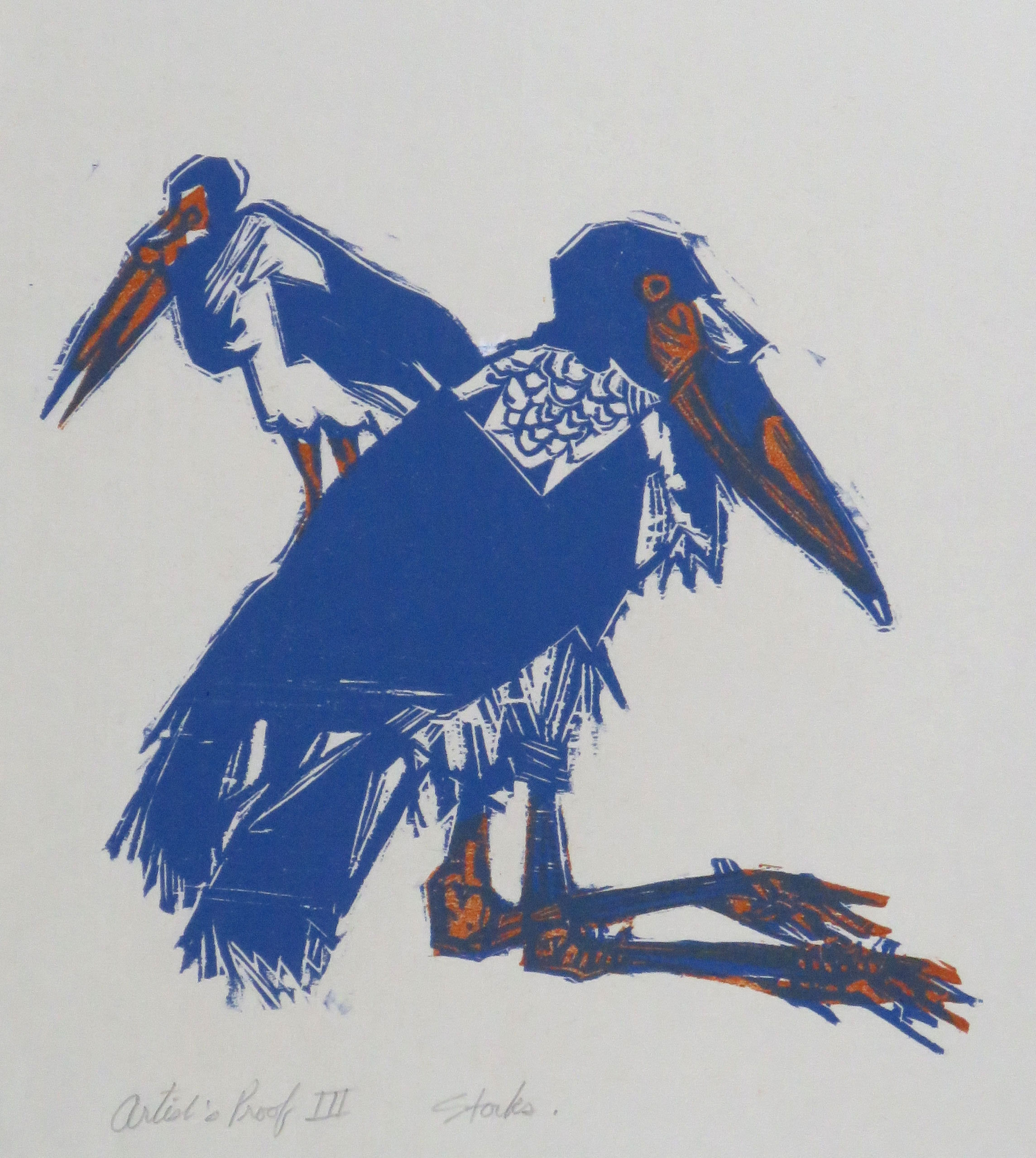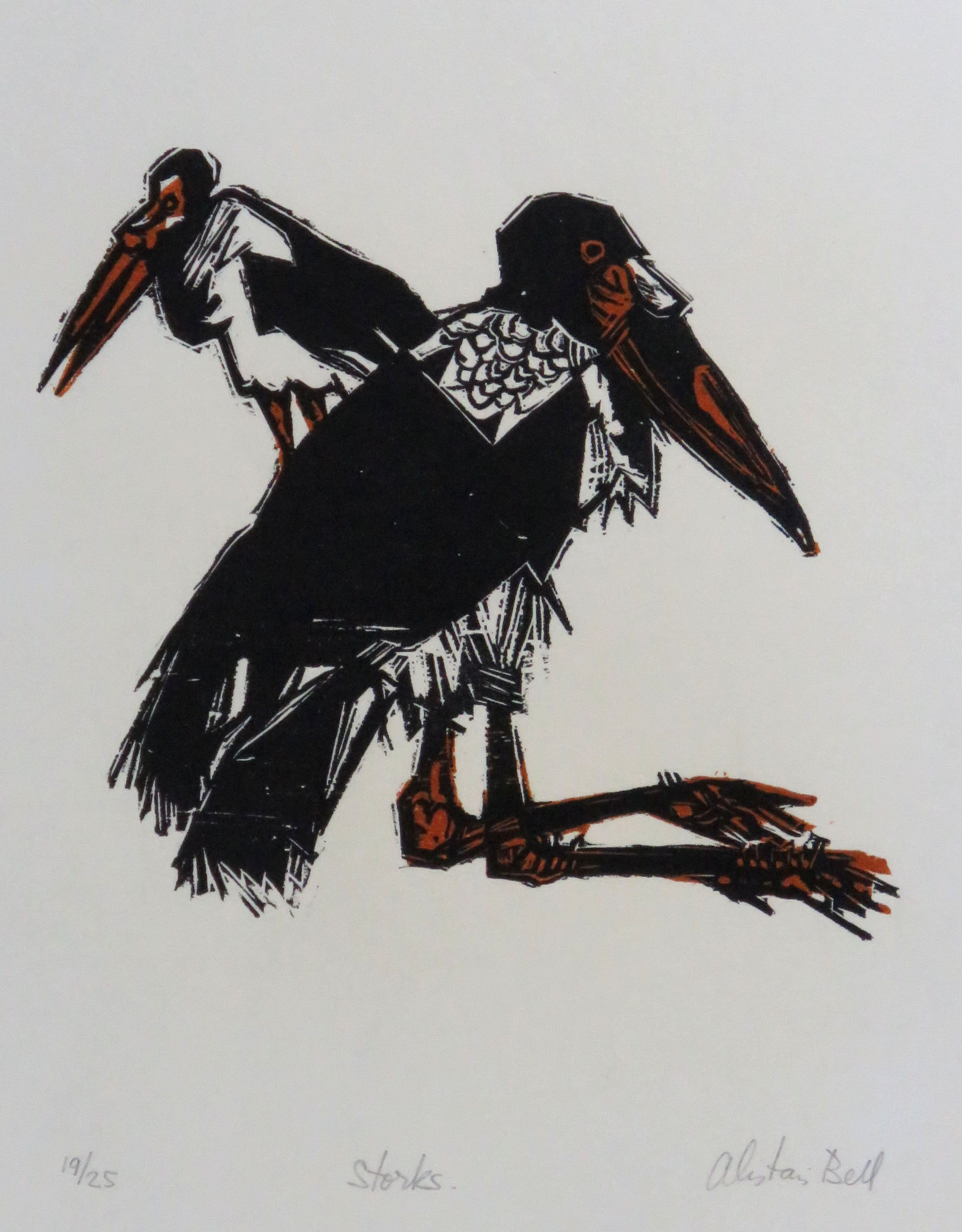 While his work was strongly influenced by German expressionism, he developed a personal style, which quickly attracted the attention of his peers, critics and collectors across the country, and he soon became recognized as one of Canada's finest printmakers. By his own admission, he was always drawn to subject matter in which the linear, rhythmic quality of shape and line predominated. His work was included in numerous exhibitions across the country. Locally the Vancouver Art Gallery featured two exhibitions of his work and that of his wife Betty in 1942 and 1944. In 1951 the Vancouver Art Gallery expanded and Alistair was offered the first solo exhibition to be featured in their newly expanded gallery. He would be recognized by the Vancouver Art Gallery once again with a major solo exhibition in 1989.
Alistair Bell played an important role in the development of a distinctly west coast artistic sensibility, known today as West Coast Modernism. It was a fertile time in Vancouver, and the arts community regularly gathered at the homes of the Binning's, Adaskin's, Shadbolt's, Harris's, Koerner's. The Bell's hosted visiting artists, listening parties featuring the latest music releases, and countless social evenings where they freely shared thoughts and ideas on the latest contemporary art trends.
As Alistair's reputation grew he was awarded the prestigious C.G. Jefferys award from the Canadian Society of Graphic Artists in 1956, received a senior Canada Council travel grant in 1959, was part of a two person exhibition at the National Gallery of Canada in 1961 and a senior Canada Council scholarship in 1967. By 1967 he was successful enough to finally retire from his full-time job at Dominion Bridge in Vancouver, turning his attention to becoming a full-time artist.
He and his wife Betty loved to travel and their trips often included visits to many of the world's famous zoos sketching the exotic birds and animals they saw with many of these becoming the subject of his prints. His work was exhibited in Europe, Latin America, Canada and the US, and his works are in the Victoria and Albert Museum in England, the Museum of Modern Art in New York and the National Gallery in Ottawa.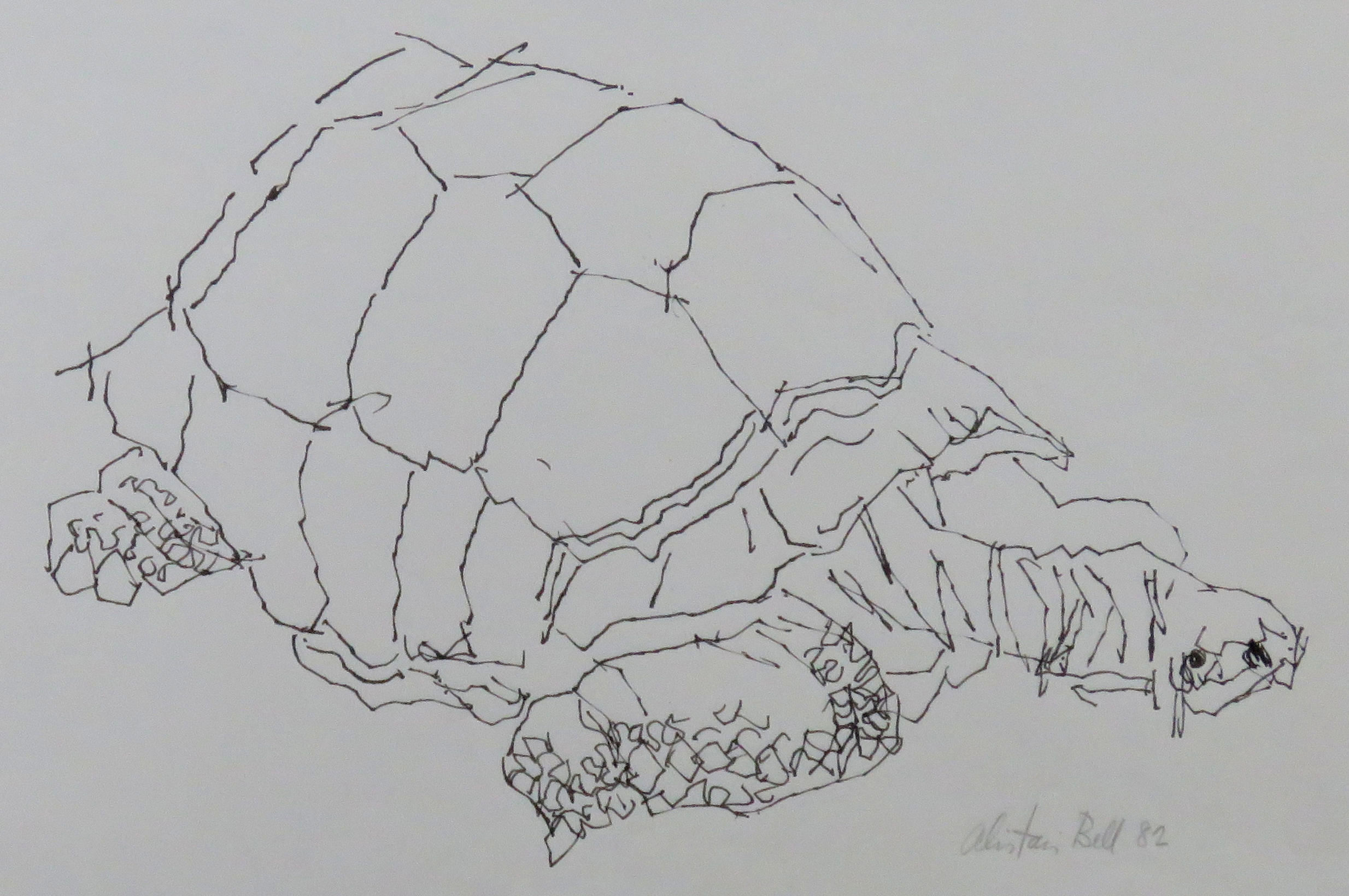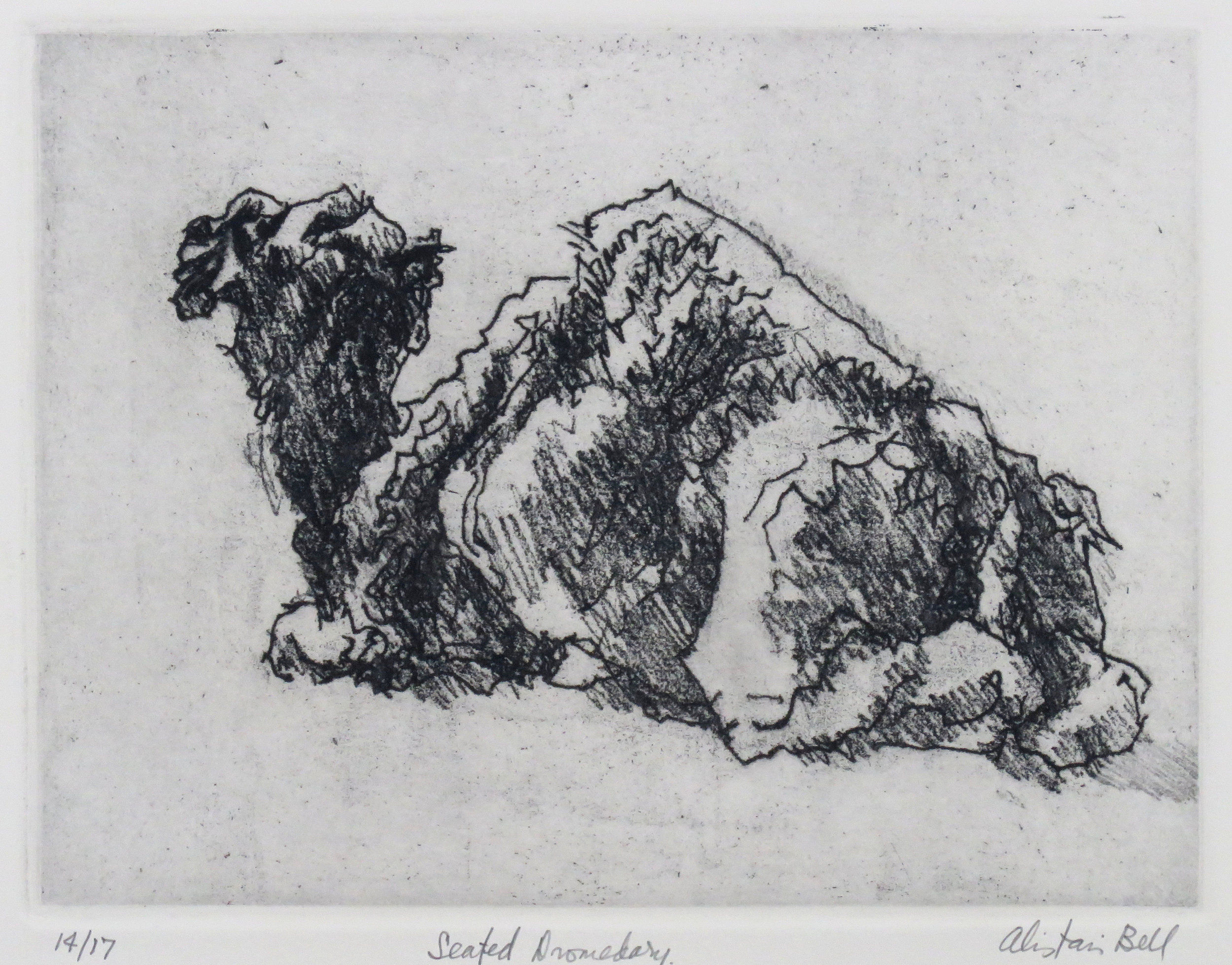 The Burnaby Art Gallery featured the first major retrospective exhibition of his work in 1971 featuring 62 works from 1935-1970. In 1982 Ian Thom at the Art Gallery of Greater Victoria featured another retrospective building on the previous Burnaby exhibition this time featuring 200 pieces dating from 1935 to 1981. Bell would eventually donate his entire print oeuvre to the permanent collection of the Art Gallery of Greater Victoria.

Thank you to Alan and Elizabeth Bell for their generosity in making this important body of work available for donation to the Penticton Art Gallery's permanent collection. In choosing the works, I was looking for something unique and educational. Not often does one get a look into the creative process and gain an understanding on how a work of art is created. This process starts with the Bell's preparatory drawings in conté, charcoal, ink, and watercolour, each one uniquely paying homage to his years working in industrial drafting. I love seeing preparatory works and comparing them to the final prints, always looking for the changes the artist made along the way as they move toward the final version.
This is a unique collection and one I hope will serve as a point of inspiration for future print makers across the province and beyond.