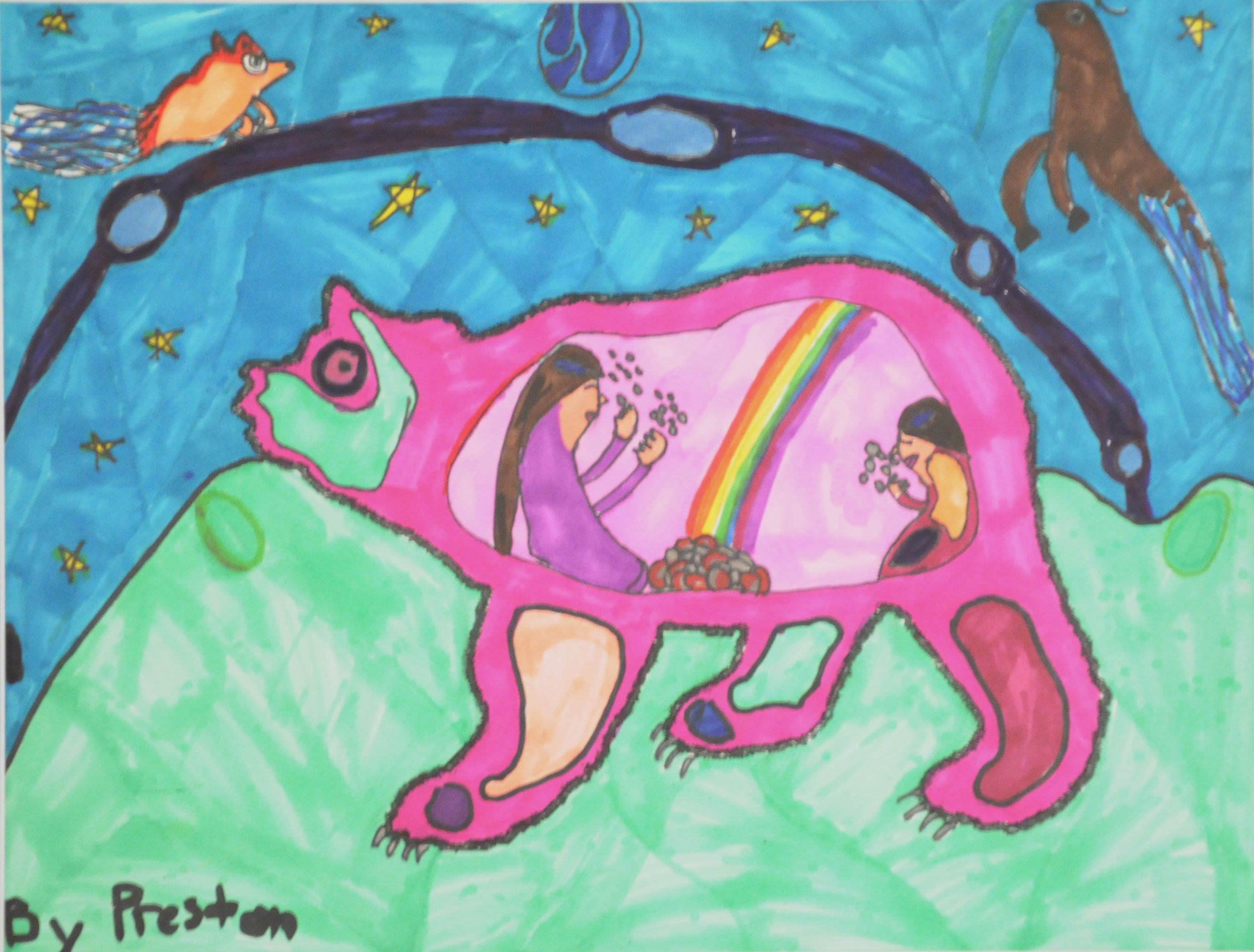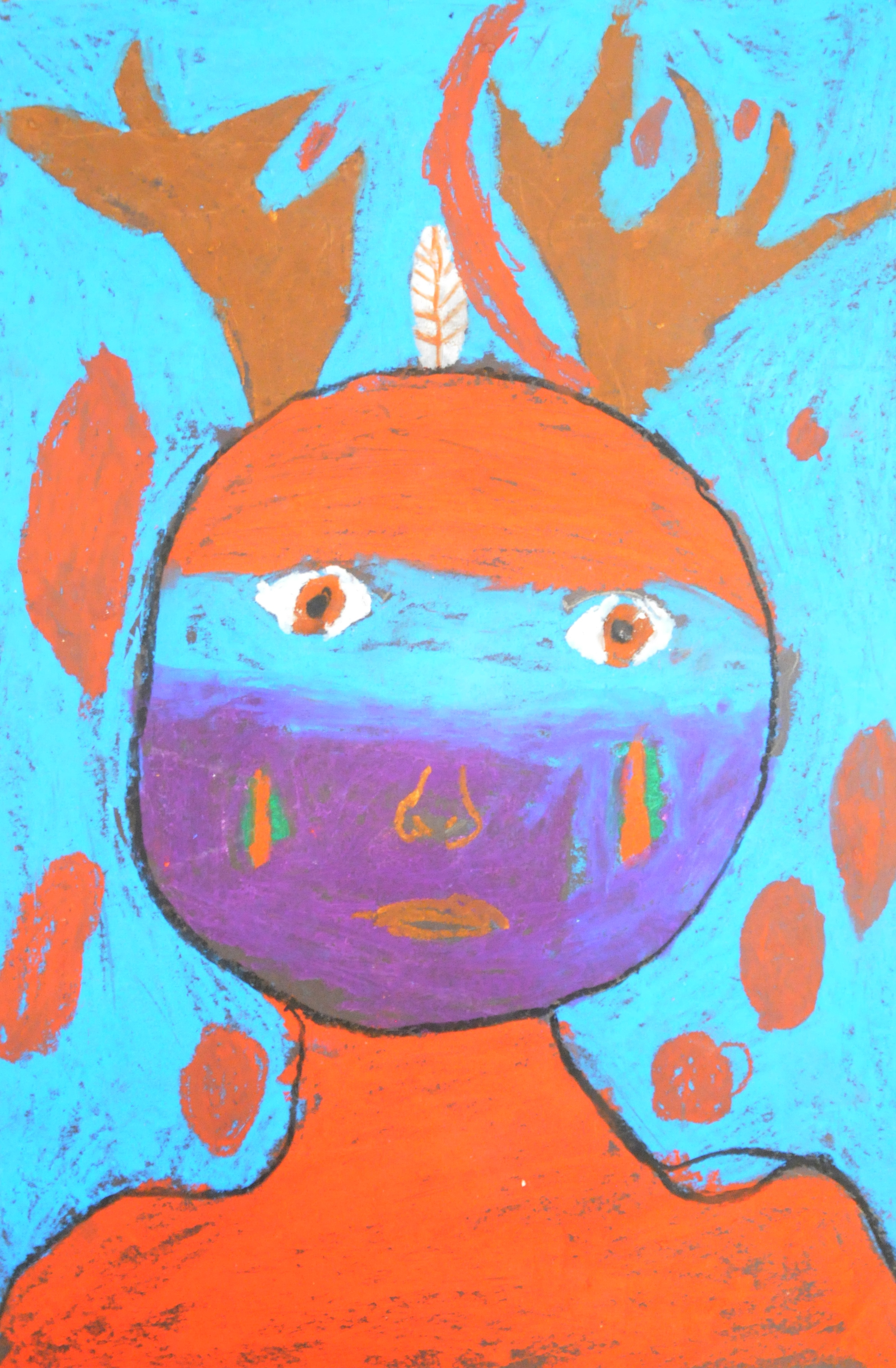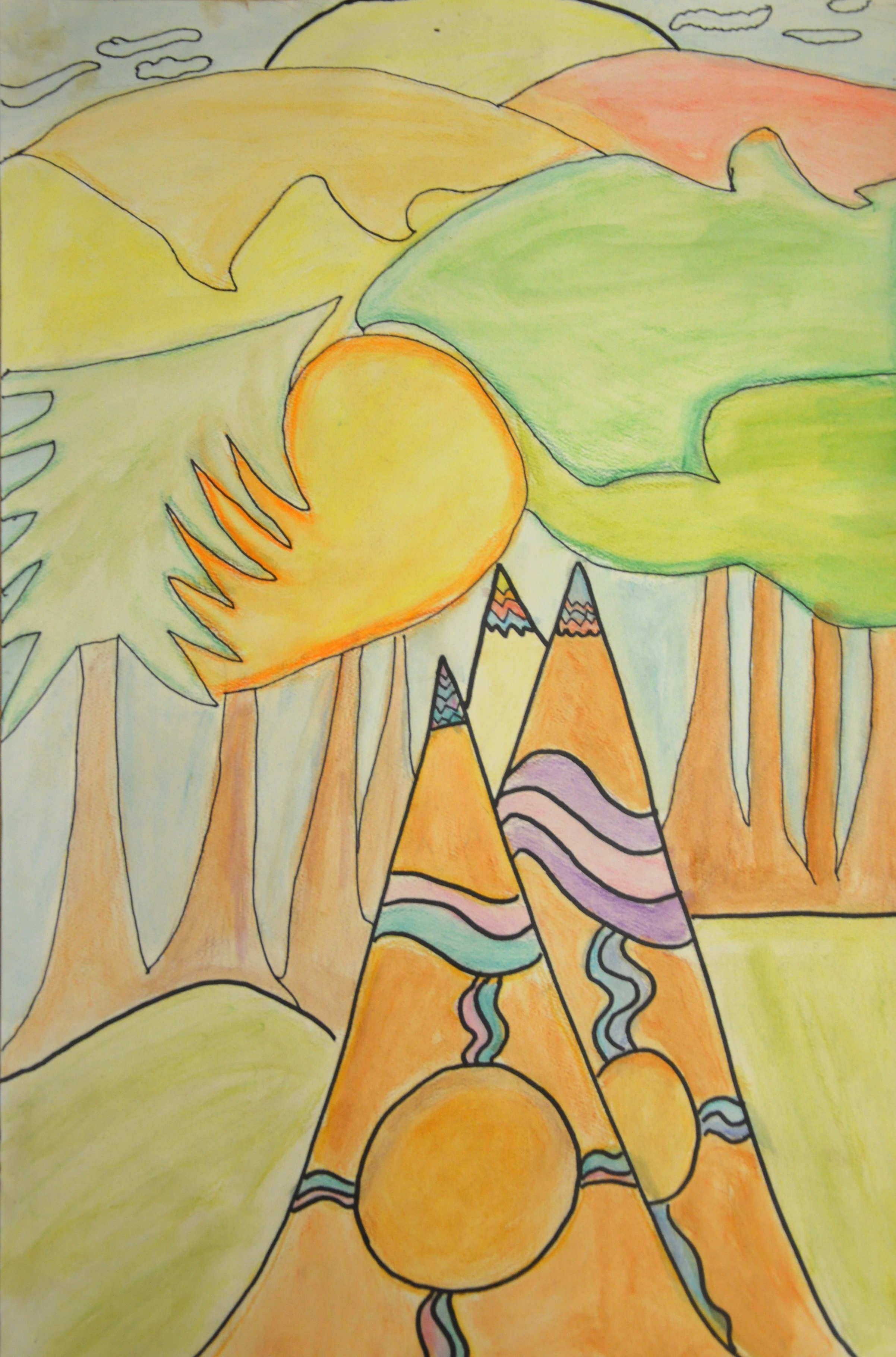 Sen Pok Chin Mission: Sen Pok Chin is built on the foundations of indigenous knowledge, the identity and pride of sqilxʷ people (The Okanagan People). We explore our interconnectedness to the land's natural resources locally and globally. Sen Pok Chin understands that indigenous knowledge and collaboration is fundamental to future sustainability of the tmxʷulaʔxʷ (Earth).
Sen Pok Chin Vision: It is the vision for Sen Pok Chin to be the school of choice for the nk'mip people where the learning needs of all students are considered and parents and community members feel welcome. Our students have a strong desire to learn and have pride in their language, culture and heritage. Students are taught by dynamic, nurturing and qualified educators who support the First Nations philosophy of the intellectual, emotional, physical and spiritual development of the whole child. Relationships with student's staff, parents and community are built on a foundation of respect, honor, caring and sustainability.
Jerry Whitehead- Artist in Residence at Sen Pok Chin: Sen Pok Chin is part of the First Nations School Association (FNSA). The FNSA promotes quality education for First Nation learners on reserve by supporting schools in creating effective appropriate education environments. As Sen Pok Chin is the on-reserve school of the Osoyoos Indian Band, it is important that the students are given opportunities to learn about their unique language and culture. It is also important for students to have opportunities to meet role models from their communities and other First Nations communities. For example, our students witness Okanagan members on the job during visits with Okanagan Nation Alliance Fisheries department during on the field/river visits during Broodstock season.
Jerry Whitehead was invited to our school to help us create a collaborative mural that would serve as permanent piece of art in our school environment that all students could feel a sense of belonging to. Students from Kindergarten to Grade Eight either witnessed our artist in residence, Jerry Whitehead, throughout each stage of the mural, or had a part in painting part of the mural or creating stencils for the Learning Profiles. It is heartwarming to see students walk up to the completed mural and state, "I painted that part of the skimheest (bear)" or "We made the stencil for the creator".
It is a project that will have a lasting impact on our students and overall school environment.
Learning Profiles: Sen Pok Chin is on the path to become an authorized International Baccalaureate (IB) School.
The goal of all IB programs is to develop internationally minded people who, recognizing their common humanity and shared guardianship of the planet, help to create a better and more peaceful world. IB learners strive to be have the following learner profiles: Inquirers, Knowledgeable, Thinkers, Communicators, Principled, Open-Minded, Caring, Risk-Takers, Balanced and Reflective. After much careful thought and study of the chaptik'w (Okanagan stories), a t'mix (animal) was chosen to represent each of the learning profiles based on the characteristics of each t'mix. For example, arsik w (turtle), was chosen to represent the Learning Profile Reflective, because in the chaptik w How Turtle Set the Animals Free, arsik w reflected on his dream one night and learned how to beat eagle in a race. Each of the learning profiles is represented on the mural and will therefore serve as a permanent anchor to teach about the 10 Learning Profiles.
Reflective = Turtle
Thinker = Coyote
Balanced = Fox
Knowledgeable = Creator
Inquirer = Meadowlark
Principled = Golden Eagle
Openminded = Fly
Caring = Bear
Risk Taker = Mountain Goat
Communicator = Mole
This project was funded by Arts Starts in Schools- Artist In Residence Grant and Sen Pok Chin Elementary School. Thanks also to Sen'Pok'Chin School Learning Assistant, Michelle Woitzik for making this opportunity possible and to the Osoyoos Indian Band, the Osoyoos Museum and Manda Maggs at the Oliver Museum for the loan of a number of works form the Inkameep Day Schoolcollection which reminds us of the incredible value of art in education and the power it has to tell stories and translate ideas even from a young age
The Inkameep Day School Art Collection

This rare art collection was created by children of the Osoyoos Indian Band who attended the Inkameep Day School, near Oliver, B.C., on the Nk'Mip Reserve. Between 1932 and 1942, these students and their teacher Anthony Walsh worked together to create drawings, paintings, stories and plays that honoured traditional Okanagan language and culture.
The arts became a way for the students, aged six to sixteen, to depict their everyday realities and evolving sense of identity. Their world was complex, layering Okanagan tradition and stories, old and new ways of life, an evolving agricultural economy and North American popular culture.
Anthony Walsh's approach to teaching and learning through the arts was very unusual for his time. For Walsh, the arts provided a way to connect with the students, earn their trust and learn about them in order to be a better teacher for them.
The art and drawings tell a very different story from those of many First Nations school children in the mid-twentieth century who were sent away to residential schools that focused on the suppression of Native language and culture. This collection gives rare insight into how these children lived their daily lives and saw their world.
Source: The Osoyoos Museum