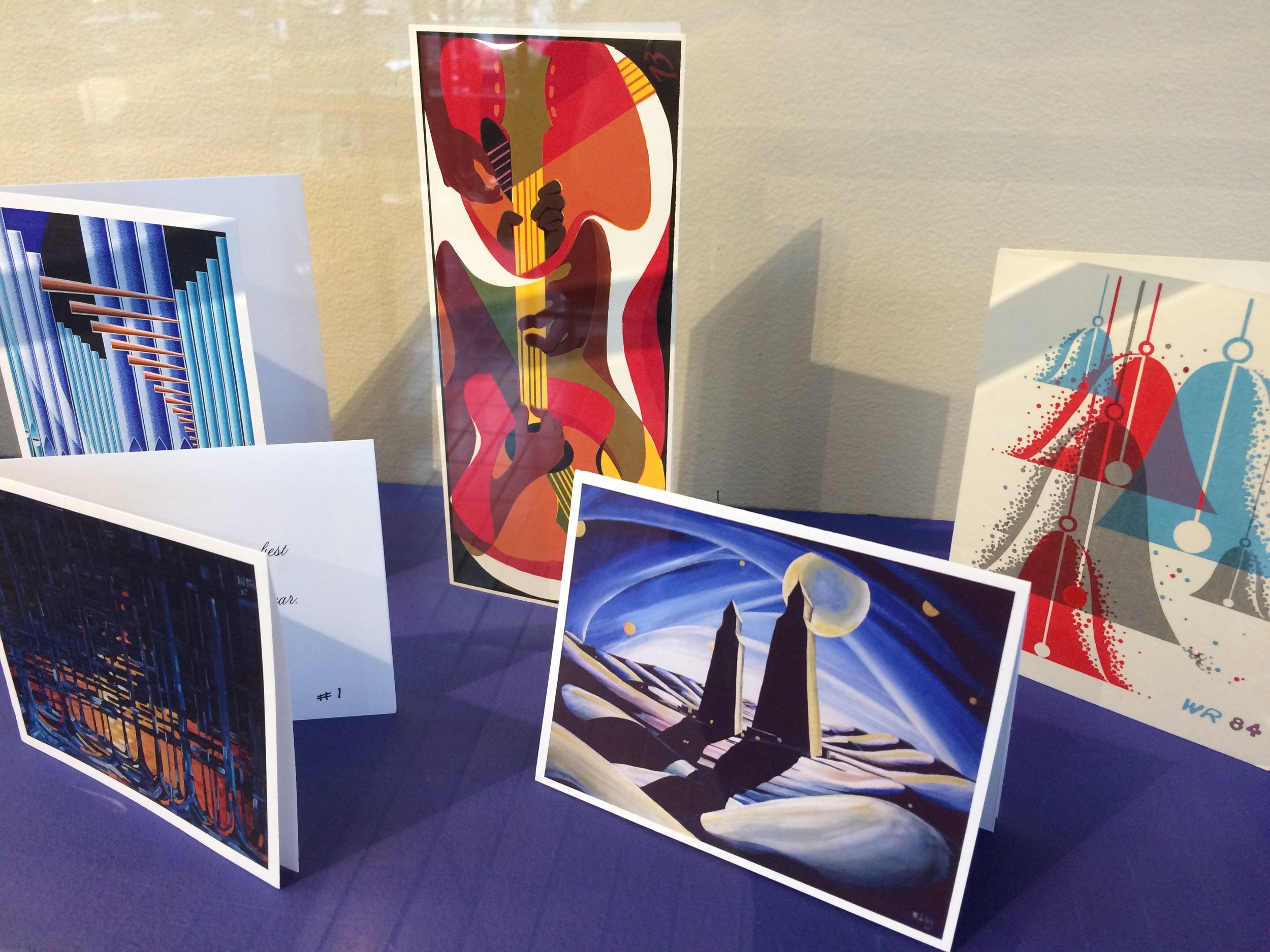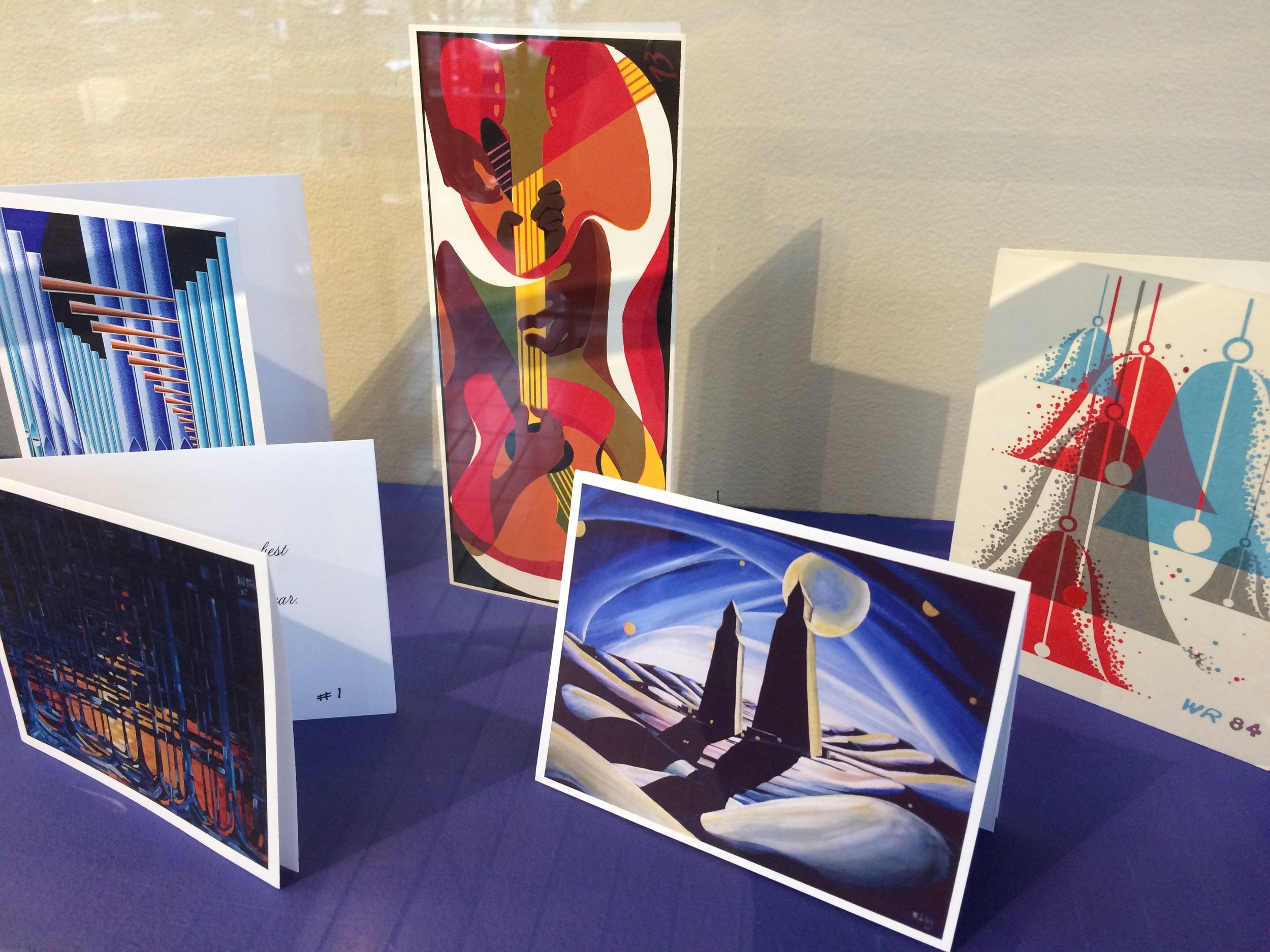 Warren grew up on a grain farm near Tullis in southern Saskatchewan. He took his senior high school at the Technical Collegiate in Saskatoon where, with the benefit of the mentorship of Ernest Lindner (1897 – 1988), his artistic talents began to bloom. In the evenings he took life drawing classes with George Swinton (1917 - 2002) a noted artist and the first curator of the Saskatoon Art Center.

After graduation Warren attended Teachers' College in Saskatoon where he came under the influence of the landscapist, Wynona Croft Mulcaster (1915 – 2016). Later he majored in fine arts, taking various practical and theoretical classes at the universities of Saskatchewan, Toronto and Alberta. While attending the University of Saskatchewan he was greatly influenced by the work of E. E. Norwicki a visiting professor from the University of Wisconsin, and Dr. Gordon Snelgrove (1898 – 1966) the Dean of Fine Arts at the University of Saskatchewan.

Warren began his teaching career in 1948 finding employment at Aiktow School near Grainland, Saskatchewan. The following year was spent in Vancouver returning to teach at the Aiktow School for one more year in 1950. In 1951 he moved to Meadow Lake, Saskatchewan, where he taught English and art, and later became art supervisor for the school district. In 1958, he returned to the University of Saskatchewan for a year before making the final move of his teaching career working Canadian Forces Base in Cold Lake, Alberta. On July 4, 1959, Warren married Heidi Schweiger in the Roman Catholic Chapel at CFB Cold Lake, Alberta. Warren would spend the next twenty-five years of his teaching career on the military base teaching English and art, serving one year as vice-principal and twenty years as principal of Ecole Athabasca School, retiring in 1984.

Although Warren's greatest love was his family, his avid interest in art was very important throughout his life. He worked in oil, acrylics, tempera and watercolour but he was particularly attracted to graphics, an interest which was first stimulated by Ernest Lindner. He began with linocuts before moving to serigraphs, a form which he explored in larger formats and increasingly complex designs. Warren valued lifelong learning and kept abreast of technological advances, and towards the end of his life he focused his efforts on exploring the infinite possibilities offered him through the use of computer graphics.

In 2006 Bayeux Arts, Inc., Calgary, published, A Life Story: In 50 Christmas Cards 1945-2003, which documents Warren Roy's life and art. It's an amazing book and tribute to the work of a man who never experienced commercial success and whose work was mostly shared amongst family and friends which is documented through this incredible collection of Christmas Cards designed and printed over the past 50 years.

Warren's work came to light through a silkscreen print that was donated to the Summerland Hospital Auxiliary Thrift Store this past summer. Always excite to take up a challenge we said we would try and identify the artist behind the work and after a few weeks trying to decode the signature I was able to identify the name which led me to Warren's Obituary and a reference to his book. Through a further twist of events we were contacted by Danny Evanishen, manager of the tasting room at Summerland's Thornhaven Winery who was student and friend who had helped publish Warren's book and ultimately closed the loop by putting us in touch with Heidi Roy and as they say the rest is history.

I love discovering new artists and it never ceases to amaze me just how many stories there are like Warren's except he had the foresight to document his life's work, making certain that his incredible body of work would not be lost to history and acting as the catalyst behind this exhibition.

A Life Story: In 50 Christmas Cards 1945-2003, features fifty original Christmas cards designed and printed by Warren Roy over a period of nearly six decades. The graphic arts employed to produce the original cards varied over the years. The first eleven cards were linocuts, an art described briefly in the book. The next twenty-five were serigraphs this graphic a process he describes in some detail. Nine were not produced as graphics, but were simply reproductions of the author's paintings or drawings. The last five were done as computer graphics in which the author explored the advantages and limitations of this new medium. The cards, together with the author's succinct notes on each, present a vivid insight into the life of a family and the changing shape of society over the years. Subjects portrayed are greatly varied, ranging from the aurora borealis to world religions! A broad range of ordinary human interest subjects rounds out the overall appeal of this book. Warren Roy was fortunate to have received a broad education in the visual arts and did manage to make use of his training for a number of years as an art teacher and supervisor. However, like many others, his special interest in art became an avocation rather than a vocation. Warren's painting hobby and his annual designing of a Christmas card helped to keep his artistic interests alive.
Warren and Heidi have four children and following Heidi's retirement they moved to Calgary in 1994 where Warren passed away in 2009.