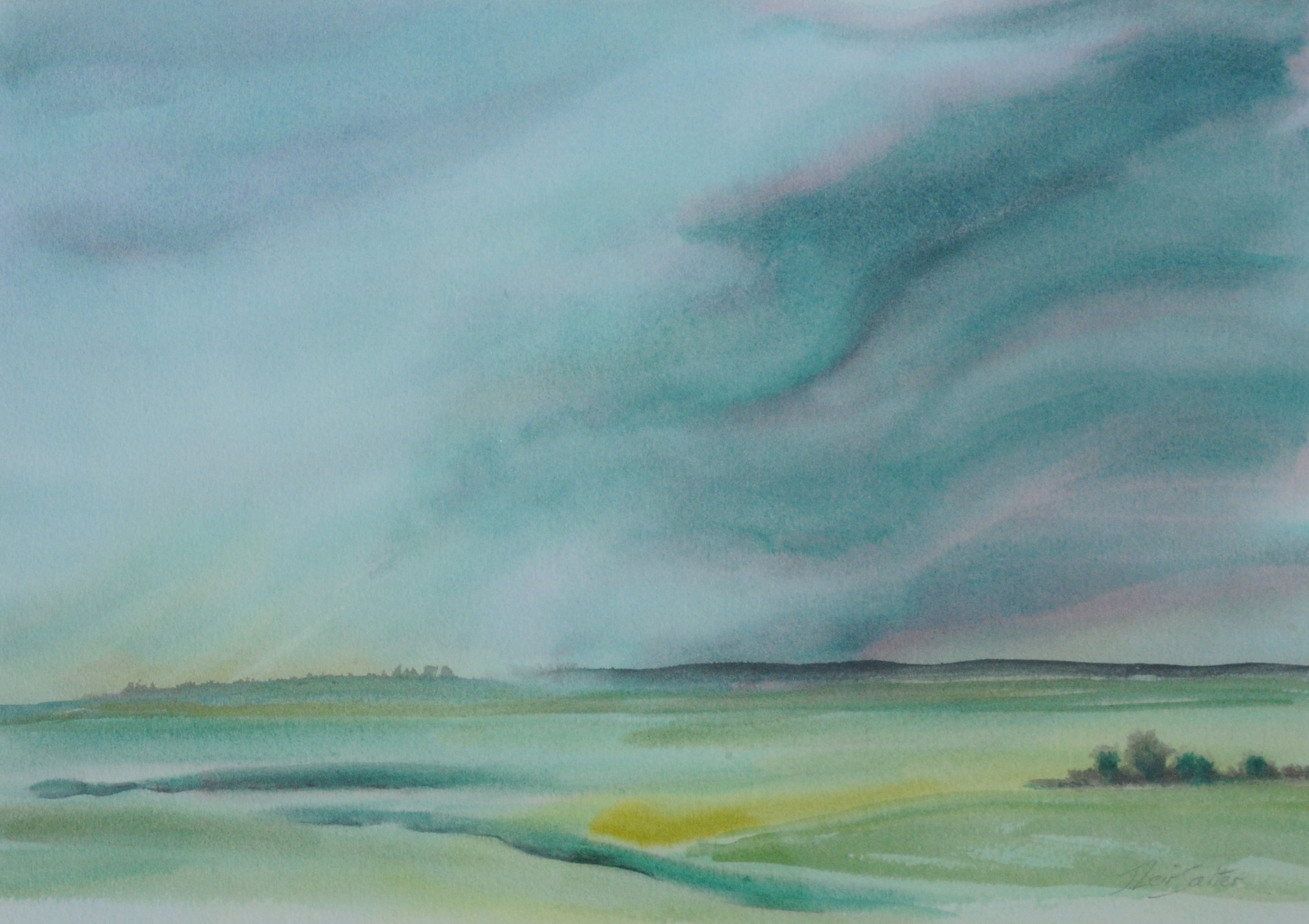 Jill Leir Salter
Born: Penticton, BC
Died: Penticton, BC, February 8, 2017
Jill Leir Salter's love of nature and landscape painting is obsessive-compulsive. It often starts with a sudden visual impact then develops into a strong emotion that demands a challenge. The challenge is then life and food for the imagination. She prefers watercolours because they are spontaneous and unpredictable.
Born and raised in Penticton, BC, one of eleven children, she ran free and close to a natural environment. Her large stone family home, now Leir House Cultural Centre, was surrounded by ten acres of pine trees and bunch grass. Drawing and painting were part of childhood
Jill has lived in other parts of Canada and the U.K. where she always took advantage of any formal art instruction. This included two semesters in Fine Arts at Okanagan College.
Her paintings hang in many private collections. They have also hung in Juried Art Shows and at the B.C. Festival of the Arts