Born: Ottawa, Ontario, February 25, 1903
Died: Toronto, Ontario, October 1, 1962
Nationality: Canadian
Part of the Sampson-Matthews Serigraph Miniatures Collection
George Pepper is known as one of Canada's senior artists, regularly painting and exhibiting with the Group of Seven and he was one of the founders of the Canadian Group of Painters. Early on in his career, a newspaper review for the Ottawa Citizen described his work as lyrical, and showing a depth and sure evaluation of subject and George as a painter of rare gifts and independent thought.
A native of Ottawa, George Pepper studied for four years at the Ontario College of Art in Toronto (1920-1924) and then went to Italy and France to perfect his technique, notably at the Academie de la Grande Chaumiere in Paris. He lived first in Ottawa, and then Toronto where he began to teach at the Ontario College of Art in 1930. He became vice-principal of that institution in 1950. He enlisted in March 1943 as a war artist and served until June 1946. He produced more than 100 paintings, watercolours and drawings for the Canadian war records. Pepper also taught for five summers at the Banff School of Fine Arts.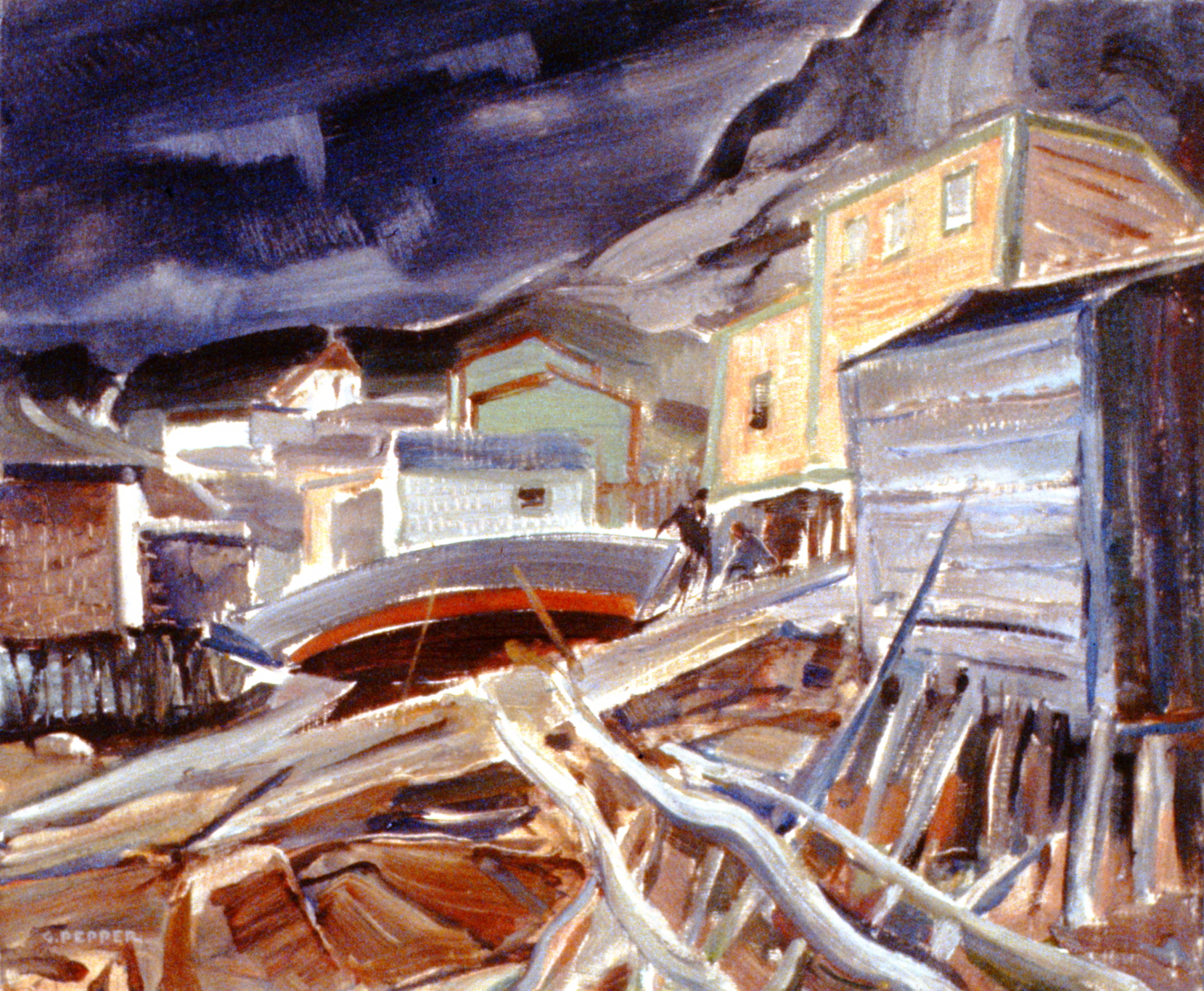 His work was exhibited in several exhibitions organized by the National Gallery of Canada including those at the Tate Gallery (1938), Rio De Janeiro (1944), National Gallery in London (1944) and the national Academy of Design in New York. His work is in such institutions as the National Gallery of Canada, Art Gallery of Ontario, National Gallery of South Africa, McMichael Gallery, Banff School of fine Arts, among others. He was elected to the Royal Canadian Academy in 1956. Pepper shared the Willingdon Prize with Fred Varley in 1930 and after his death, the Silver medal awarded by the International Academy of Arts "Tommoso Campanello", Rome in 1970 for recognition of his contribution to art. He died in Toronto in 1962.
Source: Temiskamin Gallery