Marion Morham Grigsby
Born: London, England, 1902
Nationality: British
Selected by the Acquisitions Committee and donated anonymously by a friend of the gallery.
Marion Aird Morham was born in 1902 and was educated at the Willesden School of Art, the Polytechnic School of Art and the University of London.
She was married to A.S. Grigsby who assumed duties at the Vancouver Art Gallery as Business Manager, and at the time of his death in May 1947 was Curator of the Gallery. Mrs. Grigsby had two one-man shows at the gallery in 1938 and 1948. She also exhibited at the BC Society of Artists in 1938 and 1944-45. She directed the children's classes in the Vancouver Art Gallery in 1948. Her works have also been shown in Vancouver, Toronto and Winnipeg and are internationally known. Her 1943 watercolour "Shipyard Workers on a Ferry" was included in a "Tribute to Lenningrad" from Canada and was on display in Russia. She has taught art in schools from Summerland to Salmon Arm for 22 years. She later lived in Westwold, BC.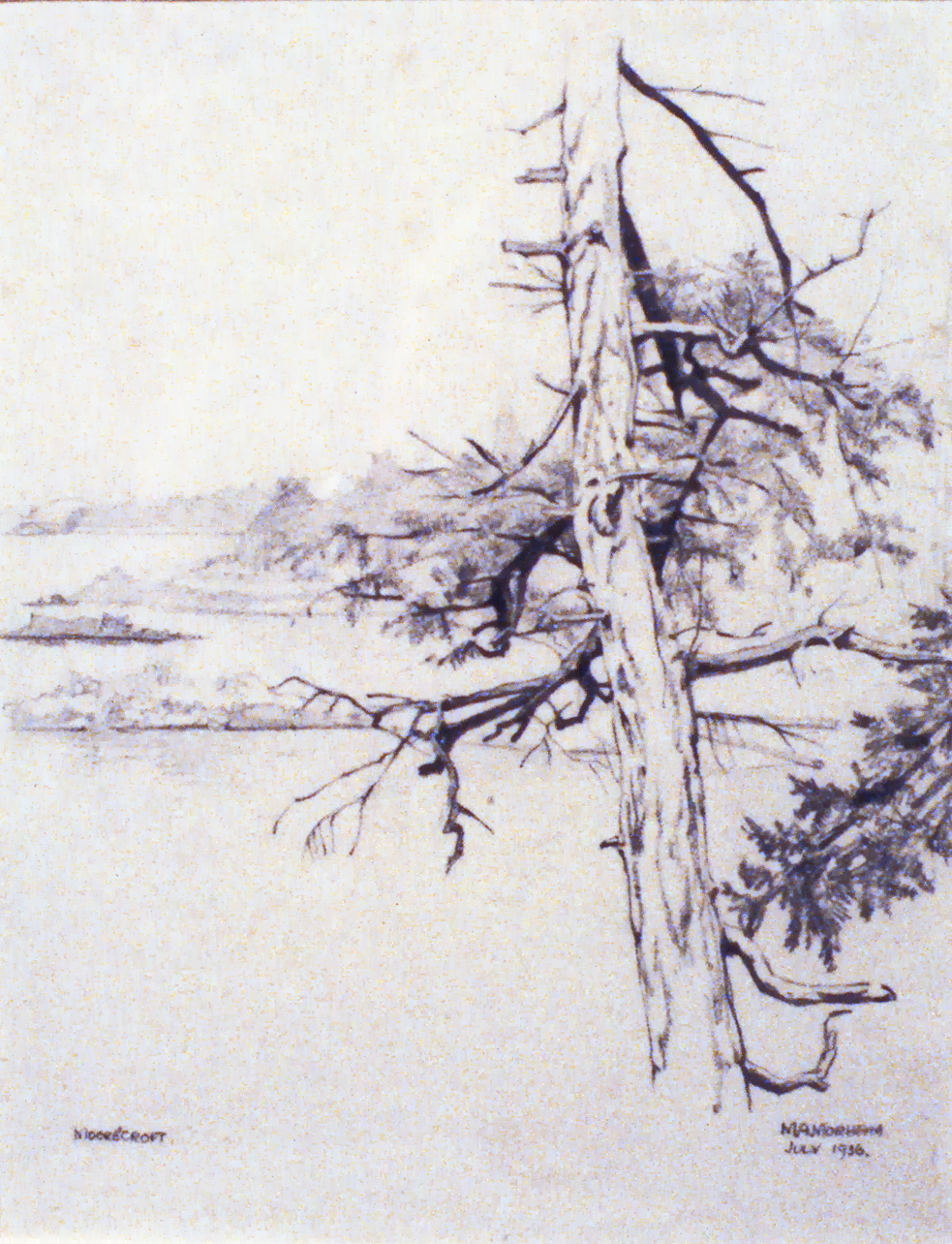 The West Vancouver Library Committee commissioned the "Book of Remembrance" to record the Honour Roll of the seventy names of West Vancouver men who had given their lives in World War II. The hand-illuminated book was lovingly created by Miss Marion Morham Grigsby, a West Vancouver artist and one of the few Canadian artists trained in the ancient art. To this day, the pages of the "Book of Remembrance" are turned monthly so that the names inscribed may be viewed.